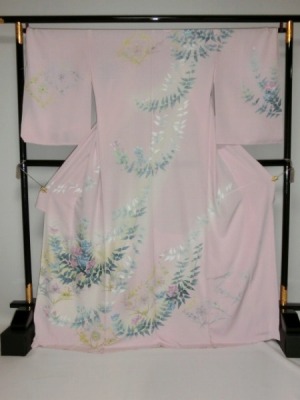 It is an elegant color usage and a visiting wear by Professor Kenji Daita, a famous author with a deep shade.
Kaga Yuzen is a kimono that expresses in color only, without using flashy decorations such as embroidery and gilt.
With beautiful sophisticated color expression, on the pink ground, green shades and yellow leaves and
Pink flowers are elegantly dyed.
The bags of gold, silver, green etc are well matched.
Click pictures to enlarge