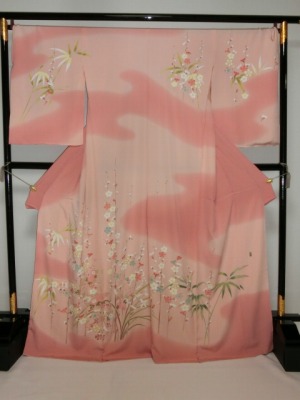 It is a very cheerful and beautiful pink visit.
The whole is dyed with pink shade.
Chest, sleeves, hem, orchid, bamboo, plum, kikumuki are blooming, New Year's happy and happy
It seems to convey joyfulness.
You can call us lots of food as a gift to celebrate the New Year.
Click pictures to enlarge