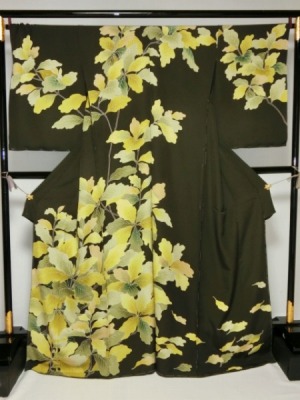 It is a luxurious visit to wear that is unique and punchy. On dense, cool dark brown ground color
There are lots of big Kashiwa leaves glitteringly dyed. Both front and back of both sleeves as well as front, back, hem and shoulders
A lot of Kashiwano leaves are stained. You can make a luxurious and unique appearance at the gorgeous seats.
It is a gorgeous wearing clothes with golden bag band.
Click pictures to enlarge