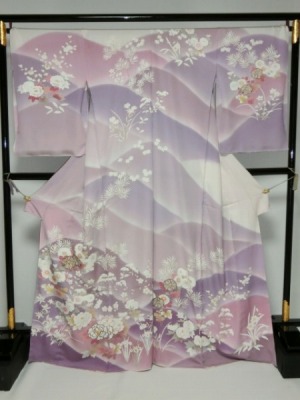 Very youthful beautiful wisteria and rose blur are stained like Toyama as a whole.
A lot of flowers of four seasons such as chrysanthemum, peonies, cherry blossoms, daffodils, birchin, etc. are stained.
It is a luxurious classic pattern wearing clothes that I would like to recommend for full-scale ceremonies and garden games.
Click pictures to enlarge