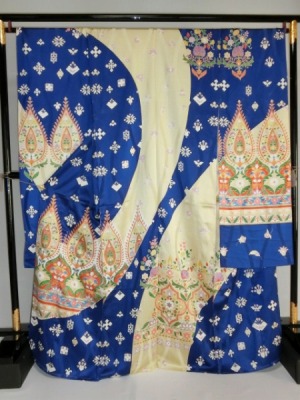 I dyed a Persian pattern on a blue ground, I made a beautiful and modern kimono with a pattern that is nothing anywhere.
I chose a very fine silk, it is a kimono dyed with one point thing with a special motif and technique.
Luxurious embroidery and beautiful shades dyed over time with threads Yuzen gives Japan the best technique
It makes me feel.
Click pictures to enlarge