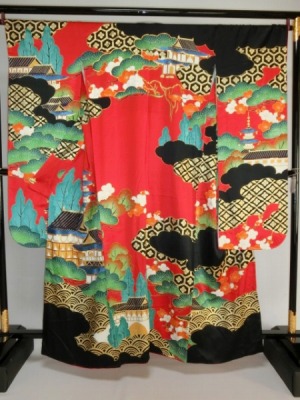 The motif of high-quality pine and mansion, plum and tortoise shell and Qinghai wave
I am dyeing Japanese beauty very beautifully.
I chose a very fine silk, it is a kimono dyed with one point thing with a special motif and technique.
Luxurious embroidery and beautiful shades dyed over time with threads Yuzen gives Japan the best technique
It makes me feel. It is tailoring up.
Click pictures to enlarge