Murofushi Eiji-saku neriko jiki shokki obuje bōru bara pinku em - 04 - 02
180 × 180 × 40 mm 220 g

First of all, the beauty of the pink shade of rose petals jumps into your eyes.
The powerful beauty that can not be said to any contrast of the color of pink and petals'
It is a technique called mixing. Pink shades, served vegetables and prepared dishes
It adds a beautiful color.
When I put a potoff, my eyes and heart warmed up all the while I warmed my heart more happily.
This plate with a little thickness is very dependable.
Fried rice, curry, salad, stew and so on, put a firm amount securely
You can eat it. It is high fashionable and practical.

Click pictures to enlarge



Murofushi Eiji-saku neriko jiki shokki obuje bōru bara pinku em - 04 - 02

( Product No: 021-em-04-02 )
stock status:

<!td width="49%" align="right" valign="bottom"><!font size=2><!a href="http://www.kimono-bito.com/order.htm" target=_top><!img height=36 src="/z-31030tp/img/icon-soryo2.gif" width=300 align=top border=0><!/a><!/font><!/td>
Orders by e-mail or fax ( 81-3-5652-6869) are also available.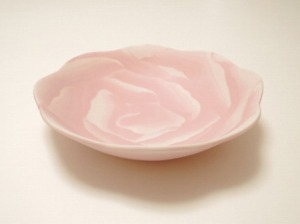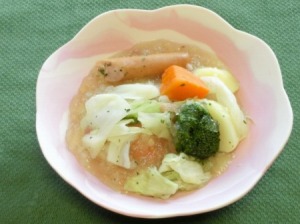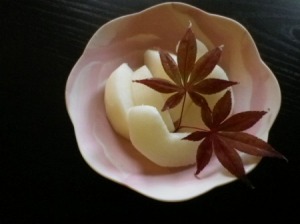 ~ Mr. Eiji Murofushi High Diffuse Porcelain ~ b>

This tableware is a kneaded porcelain made by Professor Murofushi Eiji.

Porcelain is made of clay with colored like Kintaro candle, cut it thinly
By joining the sections that appear with and, we will create a pattern.
Assuming the final finished pattern, coloring the clay, making a pattern, very thin light work
Products and dishes are made.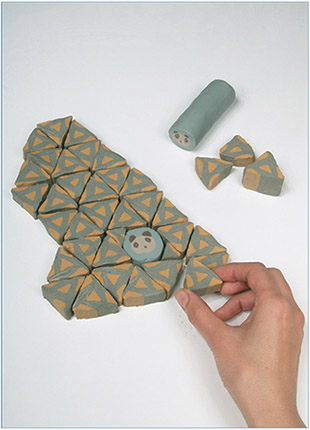 Mr. Eiji Murofushi's characteristic of the kneaded porcelain is that the translucency is very high.
When you hold it over the sunlight, you can see a beautiful pattern of thin porcelain.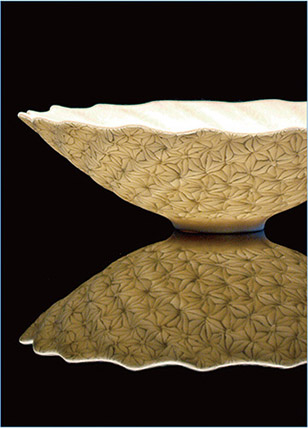 Mr. Murofushi's great work made with high technology, hotels, restaurants, restaurants, etc.,
It is decorated as a gentle, sophisticated artistic object beyond Waza.

It is a work that the teacher himself makes as a dish, and our table will be very bright and transform into modern.

This technique began at Mesopotamia (ancient 16th century BC) in the ancient Orient period
I got a hint from the glassware that was produced, how to make the glass at the time.
It is hot and can not directly be touched by human hands Instead of melted glass, use clay directly to make various patterns with fingertips.
We will dry and bake what we can do based on traditional pottery technique.
It can be said that it is a hybrid of glass and ceramics.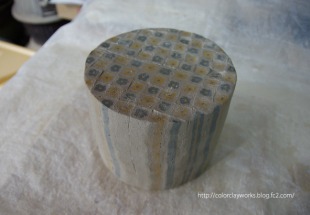 This bowl is easy to distort and crack when baking, high technology is required.
In order to make one sheet, I bake some of the same things but the things to be completed are really small.

The teacher who is always moving forward, the shape is made of plaster by himself and is original.

High transparency, more delicate and beautiful patterns emerge, so large pieces can be decorated and enjoyed.
By the lighting at the dining table, even more wonderful patterns emerge and directing it gorgeously.
Also excellent in practicality, because of special porcelain baked, it is thin and light but durable and hard to break.
Despite being unglazed, it is strong against dirt, and oil and soy sauce do not seep into the vessel.
Despite very elaborate equipment, it is perfect for both Japanese and Western cuisine without arguing too much.


~ Eiji Murofushi (Murofushi Age) Profile ~ b>

A ceramic artist who mainly produces kneading techniques.
Since 2010, we started full-scale production of kneaded-in works using magnetic soil, entered a number of exhibitions, won many prizes and awards

1959
Born in Fujinomiya-shi, Shizuoka prefecture

1980
Nara Art School of Junior College Graduated from ceramics course Mr. Mitsuru Yoshikawa learns ceramics
Yuzo Aita worked as a chief designer for research and designing and researching pottery and pottery walls etc.
Engage

2006
Started making chilled pots as "Fiori 115"

(Winning / Winning)
2001
Shizuoka Prefecture Craft Art Exhibition "Education Committee Education Chief Prize"

2002
New structure exhibition Sculpture department "Newcomer Award"

2010
18th Tableware Grand Prize Excellence Award · Kuroda Kazuya Jury Prize Award

2011
50th Japan Craft Exhibition Encouragement Award
The 21st Japan Ceramic Art Exhibition Special Award Ibaraki Prefectural Ceramic Art Museum Award
Mosaic Biennale Kasahara Award (Gifu Prefectural Ceramic Art Museum)

2012
43rd Tokai Traditional Crafts Exhibition Japan Crafts Award Award
The 59th Japan Traditional Crafts Show NHK Chairman's Award

2013
The 21st Tableware Grand Prize Excellence Award

(Winning selection)
2009
The 29th Long Three Awards Exhibition of Contemporary Ceramics

2010
TOKI Contemporary Tea Ceramics Exhibition
The 8th Biamaag Rankai

2011
19th Tableware Grand Prize
The 25th Yokkaichi Municipal Ceramic Competition 2011

2012
TOKI Contemporary Tea Ceramics Exhibition
The 20th Tableware Grand Prix

2013
The 22nd Japan Ceramics Exhibition
1st Ceramic Exhibition
The 6th Contemporary Tea Ceramics Exhibition
The 44 th Tokai traditional craft exhibition
The 60th Japanese traditional craft exhibition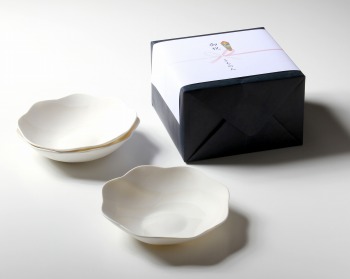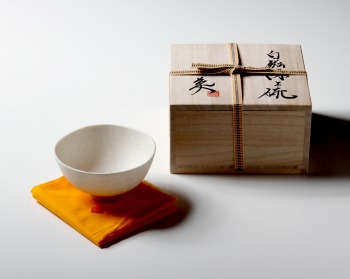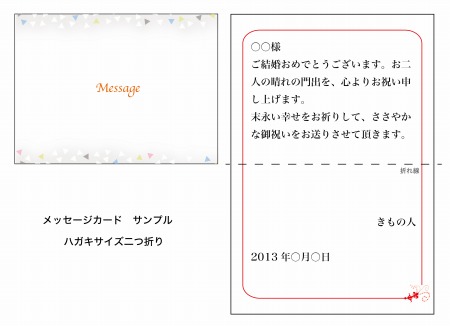 Murofushi Eiji-saku neriko jiki shokki obuje bōru bara pinku em - 04 - 02

( Product No: 021-em-04-02 )
stock status:

<!td width="49%" align="right" valign="bottom"><!font size=2><!a href="http://www.kimono-bito.com/order.htm" target=_top><!img height=36 src="/z-31030tp/img/icon-soryo2.gif" width=300 align=top border=0><!/a><!/font><!/td>
Orders by e-mail or fax ( 81-3-5652-6869) are also available.